Popular Baseball Caps Styles And How To Wear
Aung Crown
Aung Crown
2021-11-30 21:53:51
Baseball hats have become a styling staple the world over. They are worn across all ages and in all styles people can creatively come up with. These fashion bad boys were born out of baseball fields when players would wear them to show loyalty to their teams.
Young children, grown men, and women wear them, as do basketball players and tennis players, umpires and truck drivers, and postal workers and servicemen. Indeed, it seems there are baseball cap styles to suit every person across all walks of life.
What's more, a baseball hat is easily packed when not in use and it's a simple solution for those who don't feel comfortable wearing a full-on sun hat. Plus, baseball caps are a great option to cover up those bad hair days in a hurry.
Here's how to wear a baseball cap whether you want to keep things casual or step up your style game.
Snapbacks
Snapbacks are one of the most loved variations of baseball hats. These hats have a snap as a closure at its back. The snap, usually plastic, allows the wearer to adjust the hat to fit them. Snapbacks have a flat brim and mostly a high profile. In the 90s, snapbacks were highly associated with hip-hop culture. Today, they are a stylish accessory that works perfectly with casual styles and anyone can rock them.
You can wear your snapback with the brim facing the front or the back, depending on the impression you want to make. The rim-facing-forward style results in a smart casual look. This style works excellently with a pair of jean trousers, a simple t-shirt, and sneakers. You can throw in a leather jacket to complete the look. If you choose to wear your snapback with the brim facing behind, be sure to keep things casual and relaxed.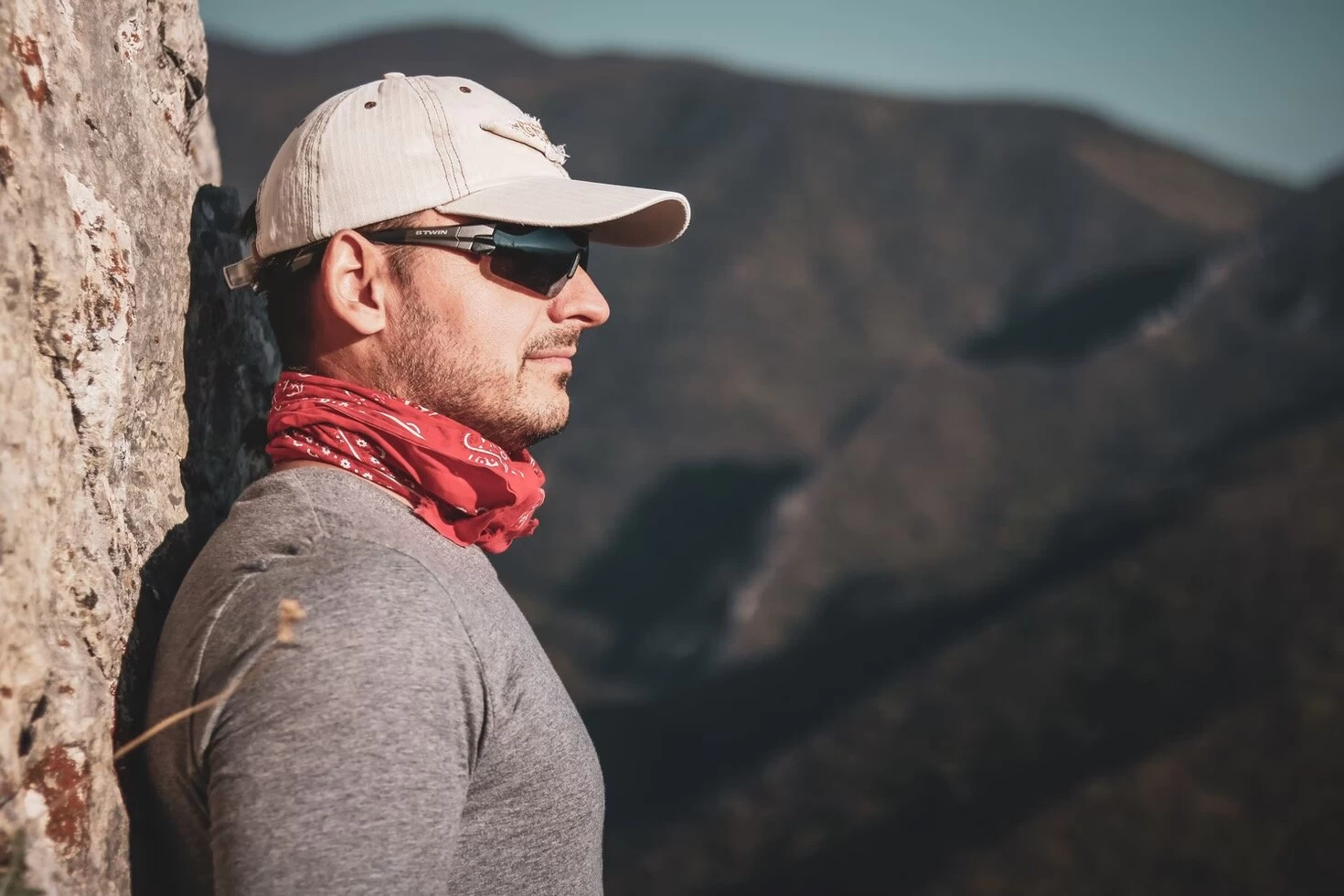 A lot of people are often spotted wearing their snapbacks facing sideways. For the love of fashion, keep off this temptation. Wear your snapback facing the front, and if you are feeling a little playful, you can wear it facing the back and remember to keep everything casual all the way to the feet.
While fitted baseball caps are very similar in design to their snapback cousins, there is a major difference. The fitted cap has no snap closure on the back of the hat. Therefore, most men will try on a few caps beforehand, in order to find the perfect fit. Thankfully, fitted baseball caps come in multiple sizes for the male consumer base.
One of the best things about this baseball cap style is that it has an aesthetically-pleasing design. It is a timeless addition to any guy's wardrobe, and complements most summer wardrobes.
Trucker hats
Trucker hats came in to replace the mechanic hat, which was popular between the 1930 and the 1960s. The caps with the plastic mesh at the back were popular among truckers and farmers in the 1960s and 1970s. They were a popular giveaway item by companies. The companies used them to market and propel their brands. Their name was coined from their popularity among truckers. They become a loved fashion accessory after the 1970s.
Trucker hats can be worn either facing the front or the back. They are one of the baseball hats that are popularly worn facing the rear. We recommend that you go with bold and bright colors when it comes to trucker hats. If you choose to wear it backward, ensure the brim faces down. A straight-back facing rim looks weird. Pulling the bill upwards is also a stylish and refreshing way to wear your trucker hat.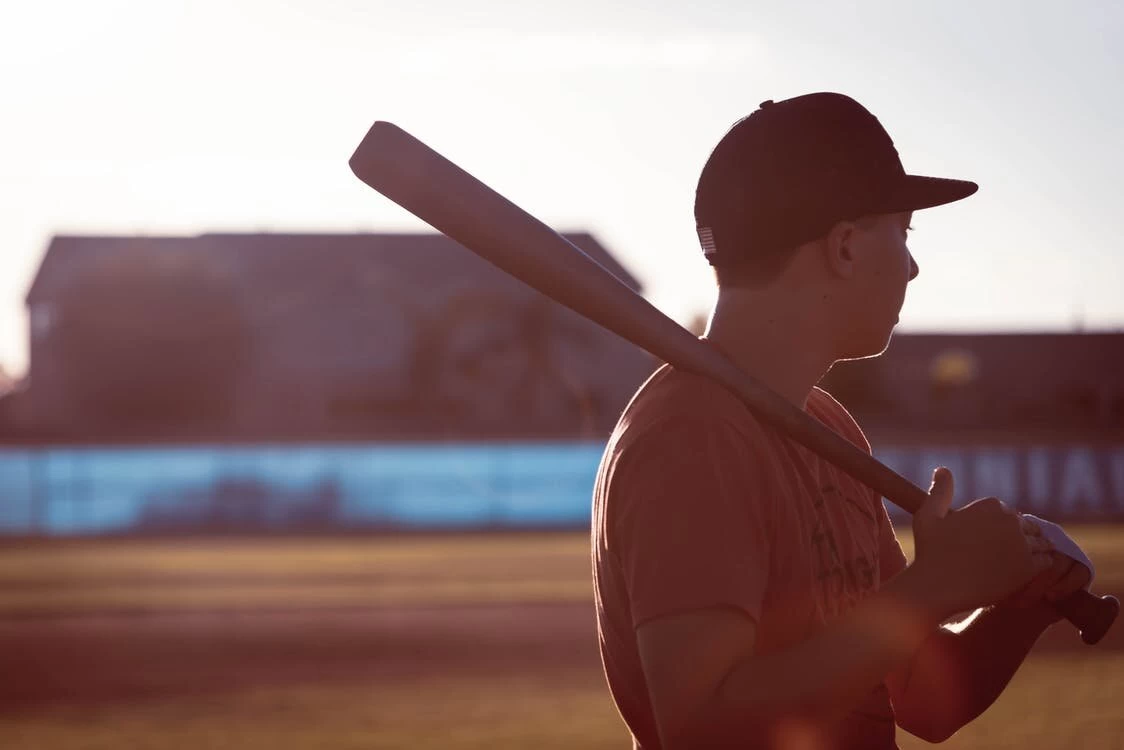 Sports Baseball Cap
Although the name may imply something to do with sports, this baseball cap is worn virtually everywhere. Most men who wear a sports cap will do so while playing a game of golf, for example. Or, you'll see players wearing one on the tennis court. Irrespective of the sport, this type of baseball cap is a very well-liked option.
For starters, the material used to create the cap is usually of a high quality. This allows your head to breathe, especially in warm or hot environments. Some guys even choose to wear the sports cap for an afternoon out with friends, for example. They are casual, yet equally fashionable if worn correctly.
Focused less on form and more on function, dad hats are the kind of fuss-free baseball cap you can imagine any dad wearing. That said, plenty of women don this style of hat.
This baseball cap is usually made of cotton or canvas with a low profile, slightly curved bill, and a slightly oversized fit. Even Malia Obama was spotted sporting the look.
Tips for Wearing a Baseball Cap
The general rule for wearing a baseball cap is to find one with a good fit. This means it should feel snug on your head to avoid falling off, but never so tight that it gives you a headache or leaves red marks and indentations on your forehead.
Unless the visor is obstructing your view or preventing you from otherwise safely doing a task, don't wear a baseball cap backwards. It's just not a good look. Same goes for wearing it sideways. That only works for toddlers. And if you're reading this, you are not a toddler.
Remember that less is more. You can get a lot more mileage out of a plain black cap or clean white baseball cap than some trendy graffiti-laden lid that will only take you so far and lose its appeal after wearing it for one season.
Know your material. If you sweat a lot or plan on being in the sun, choose a baseball cap in a breathable fabric such as cotton.
Conversely, if you're wearing a cap in the cold, opt for warmer materials such as wool or suede. Oh, and if you plan to sport a baseball cap with a leather jacket, don't double up with a leather cap. That's just overkill.
Keep it clean. This is common sense, but it's worth mentioning. A grimy hat is never cute. Here's how to clean a baseball hat.