All Sweet girls love beret collocation release soft elegant temperament
www.wholesaler-hats.com
2015-01-15 13:20:25
Core tip: This winter beret very popular. Although just as accessories, but with a foil quality.today editor recommend 5 style favorite berets for all girls. see how they match release temperament!Come on, hurry up to see and learn beret wearing ways.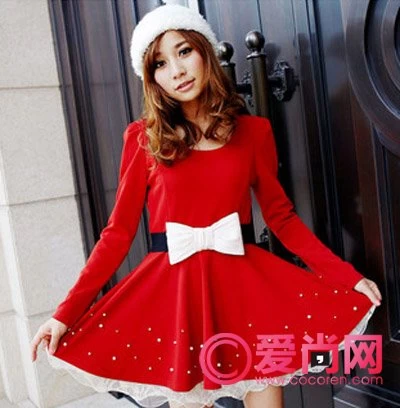 New year will coming,many girls are prepared with her new clothes, don't forget your head also needs some decoration., a beret is one of the best New Year dress collocation.Red dress will be festive and joyous atmosphere rendering, hubble-bubble sleeve the design language of the little girl's sweet flavor, all white is wide, shiny sequins on the ornament, with white elegant lace decorate skirt, a delicious feeling.With white bow knot belt able, highlights and exquisite of curve, wearing a white fur berets, gentle and delicate and pretty, and belt to coordinate each other, exterior design.
  This girl winter dress have a feeling of ancient style. , the collocation of color is very harmonious.Light brown dress with wave point, white point is soft and active , is a rich aesthetic feeling, with lovely breath again.The collar is white lace ornament, refined sweet, decorated with roses belt, very elegant.Wear black tights and a pair of brown boots.On a dark brown berets by using diagonal wear of decorative wave curl, convey the feeling of pure beauty.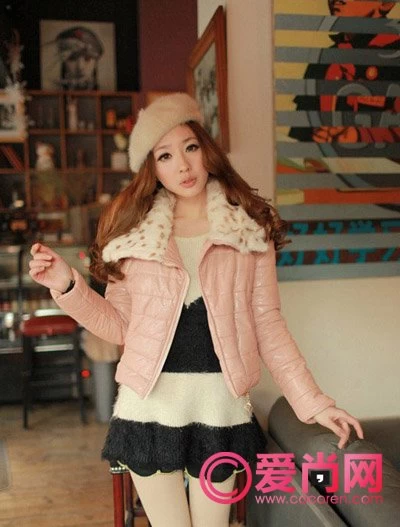 Khaki fur beret tie-in pink brief paragraph cotton-padded jacket and sweater, build sweet small endowment female style.