Winter big brim bucket hat collocation lets you change as a beautiful girl
www.wholesaler-hats.com
2015-01-15 12:44:59
Core tip: introduction: big hat is no longer the exclusive summer hat, many girls who like elegant style like big brim hat in winter. Make themselves as temperament beauty.Here, let's go to look five style big brim hat with editors and see girls how collocation with big brim hat.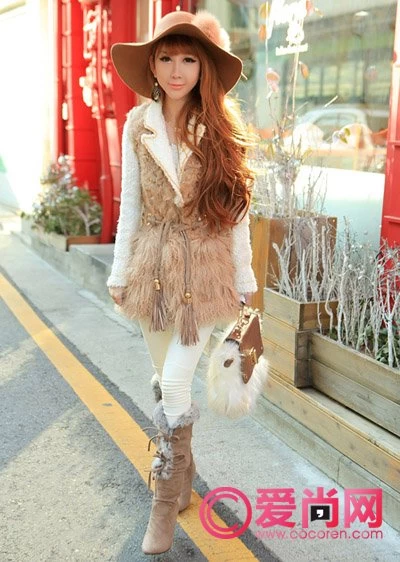 Camel's big hat is a favorite of many girls, winter warmth and romantic collocation, lovely fur on the ornament, have more temperament.The girl, a winter very symmetrical harmonious collocation, full of the flavor of the winter.Camel fur coat , the style is unique, with white cloth fabric, at first glance, thought it was a fur vest, collar design, combined with waist tie brown tassel belt, all show romantic national wind.Tie-in white pencil pants and the camel color high boots,, portable white fur handbag, a head of curls inclined on his shoulder, with big hats perfect fusion, release the aesthetic temperament.
Big black hat in winter is also very popular.Temperament beauty who always not miss any ways  can show charm, big hat elegant to wear on the head, dressed in black and white fur coat, Mosaic of a white shirt mix build a black lace stitching gray suit vest, the lower half of plover haroun pants, black and white alternate with England fan winter clothing collocation.
Winter camel's big brim hat match with cream fur coat and White lace dress,  beautiful and romantic.