high quality hat supplier china will always provide you with quality products and services
Claire
Aung Crown
2018-07-25 17:51:35
Shenzhen Aung Crown Caps & Hats Industrial Ltd, high quality hat supplier china, established in 2009, is a hearwear company combining with factory and trade.We focus on designing, producing and selling all kinds of hats and scarves.Presently 80% of our products are far exported to Europe, America, and have enjoyed great reputation from our customers. We have own factory and designer. We have our own brand,such as Streeter,VFACAP. Meanwhile with many famous brands and enterprises to establish a long-term stable relations of cooperation. We have a professional and senior business team, providing guarantee for development ofthe company as strong support for the client's development.Now Allowme to introduce a professional senior business team for you.
The team is made up of three beautiful ladies and one gentleman. Along the way,they always help each other. They meeting customer needs with thier professional service.let every one with our customers get the real benefit and the most sincere service.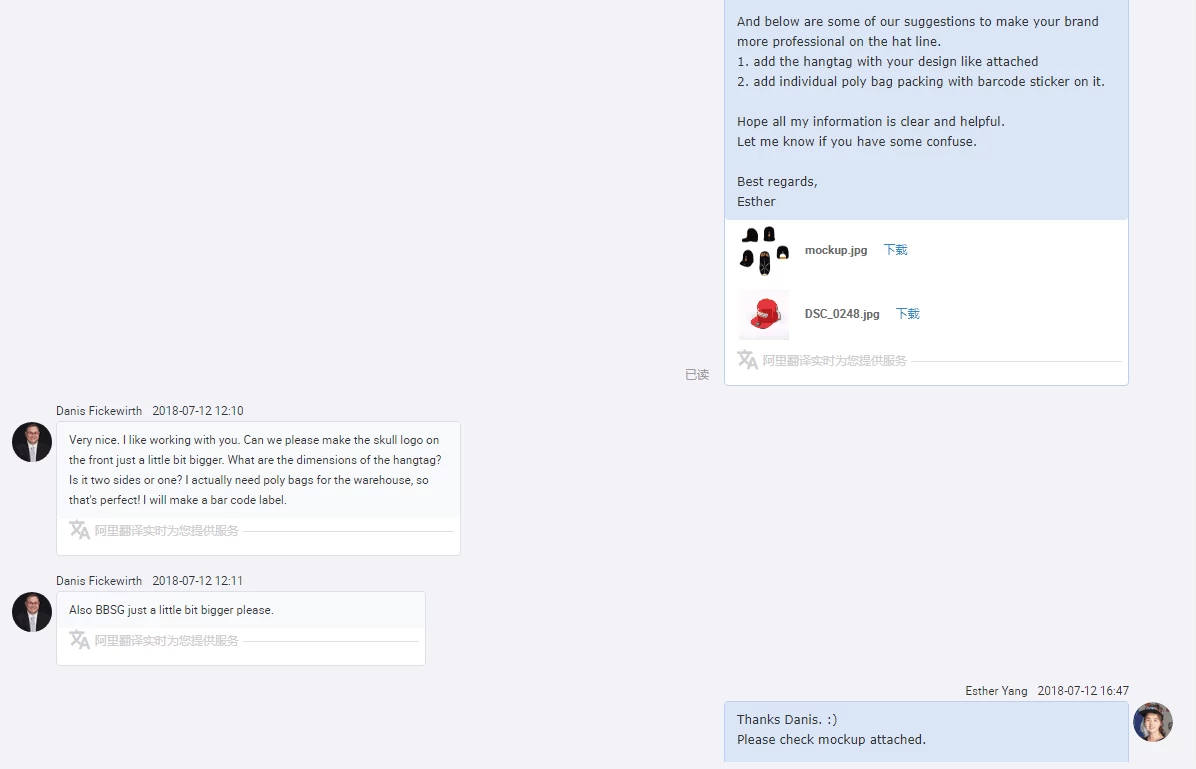 Esther ,the team leader, Jessie, Vicky and Jhon are team member.
They have many years sale experience and are very familiar with hat profession. They has adhering to the "customer first" service philosophy, dedicated customer service.I believe through these screenshots,everyone can feel they professional.In my impression,they bring us much happiness.in their position, they shows their outstanding character of staidness, preciseness and diligence. they spend so much time at work, so I believe they will be better and better,they will provide you with more professional services, meanwhile,they will give you more hope and more happiness.
We have provided high quality services and help,if you want to know more information,you can click on high quality hat supplier china.