The latest street snap pictures in Europe
pearl
www.wholesaler-hats.com
2015-01-28 14:28:39
The latest street snap pictures in Europe
Candice·Vanessa set a sample for demonstrating the cap wearing tide
  Takeaway: Winter hats will help to give some colors for whole dress up. No matter what kind of dress up you are in, putting a hat on will make your whole wardrobe bloom in another aspect. I am here to share some latest snap pictures about the star on the street, look at the supermodel Candice·Vanessa and spicy-hot mother Jessica·alba, and learn how they use a winter hat to embellish themselves.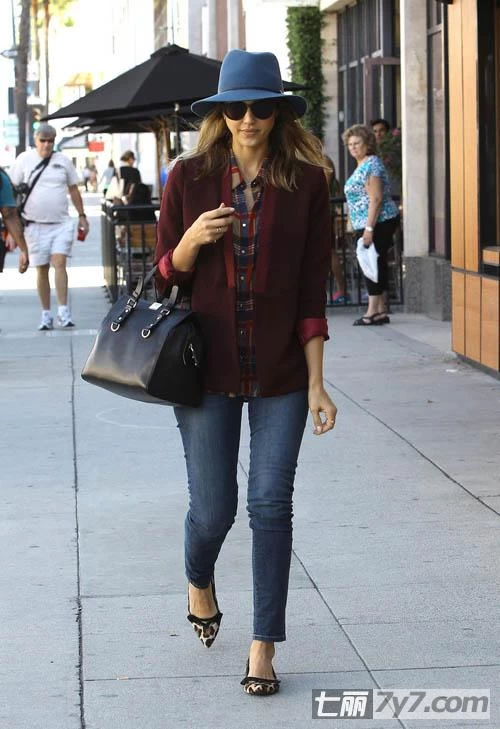 The latest street snap pictures in Europe
  The spicy-hot mother Jessica Alba (Jessica Alba) is a veteran in choosing accessories. Classic plaid shirt with a very temperament of wine red leisure suit jacket, a pair of jeans below, generous package with black and blue wide-brimmed hat helps her embellish a lot. Also Jesse style leaves people a feeling of leisure!