Peaked cap becomes for in korea to show the cool and cute style
www.wholesaler-hats.com
2015-01-12 17:40:45
Core prompt:if you think your style is too simple, why not add a leisure peaked hat, it is useful for you, don't need too many accessories.
The peaked hat will make you looks leisure and handsome.
But how it match it ? let the beauty in Korea tell you how to match it.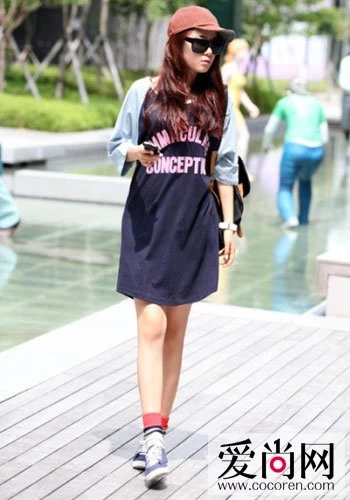 The peaked hat + long sleeved with letters
The long sleeved with letters looks sportive, match with a peaked hat will be great, and the sock and the leisure shoes also matches well.And then add a sunglasses, will looks more handsome.
Peaked hat + T shirt +skirt
The peaked hat and the skirt also can match, the loose and leisure pure color T shirt match with the contrast color skrit make your looks very youny, and add the peaked hat, then add a sports shoes, it will looks great.